Tony is a prompt, organised, professional
Tony and his band were excellent! I booked Tony and his band for a second time for a conference in Cairns and once again it was perfect. Tony is a prompt, organised, professional and definitely knows how to get the crowd excited and up on the dance floor! Would definitely recommend for all kinds of events and will definitely be using again 🙂
Emma – ICMS – October 2023
We wouldn't hesitate to recommend Tony George Entertainment
We had Tony and the band perform for us at our Convention Gala Dinner last month at Cairns Convention Centre . Tony was very easy to work with prior and the band was absolutely fantastic on the night. All the delegates had a great time dancing the night away. We wouldn't hesitate to recommend Tony George Entertainment for your next event – you won't be disappointed.
Emilie – CQIB Office – October 2023
They kept everyone dancing all night
Tony was absolutely fantastic. He was our MC as well as our band with the rest of his team. They kept everyone dancing all night and made our night perfect. Tony was brilliant as MC, kept the guests engaged and was truly amazing. Could not recommend him and his team enough!
Rhys and Jazmine – October 2023
Standout highlight of our recent conference
Tony George and his band were a standout highlight of our recent ThermoFest conference in Port Douglas. He read the room perfectly, keeping the dance floor packed (overflowing mostly!) for the whole night. His interaction with the crowd made it feel like he and the band were an extension of our very energetic crowd. If you're looking for entertainment in Port Douglas, don't look further than Tony George.
Danielle Lyon – Thermomix – September 2023
Look no further!
If you have an event planned and looking for a musician, an MC or both, look no further.
I can not recommend Tony enough.
We booked Tony in for our wedding for both our musician and MC and he lit the place up. He was on top of EVERYTHING and not once did we ever worry about anything. It all unfolded perfectly. He practically ran the show and everyone had so much fun. The vibes were phenomenal and I appreciate everything he did for us on our day. Worth everything you pay. Words can not thank-you enough Tony.
Esther and Jake Bowker – September 2023.
It's all true, every 5 star review I read before booking was accurate!
We booked Tony George and his awesome band to play at our conference event in front of 285 of our VIP clients. To say they nailed it, is an understatement. Every song selection, every ending nailed. The band worked so incredibly well together it was awesome to watch them. In fact, one of the biggest differences compared to other bands we've engaged, they were clearly having so much fun. They set such a fun tone that it was impossible for our conference not to turn in to a party. They worked so well with the venue and the set up we just didn't have to worry about any of the normal stuff around AV or other suppliers. Professional entertainers in every single way. Thank you Tony!
Sharon, Slipstream Group – August 2023
100% recommend
We booked Tony George Entertainment as a 3 piece band for our wedding and absolutely loved them. People were asking us all night who this incredible band was!
Tony was incredibly thorough with his process when we met with him and was more than willing to add music we liked into the night.
Melissa and Carl – July 2023
Can not recommend highly enough for your next conference entertainment
Tony and his wonderful band were fantastic, the trivia was really fun and our members had a fantastic night with lots of laughs and dancing enjoyed by all. Don't hesitate just book them you won't regret it!
-Narelle Stevens, LARMAQ – June 2023
If you want to lift your event from good to AMAZING, look no further, THIS IS YOUR GUY!
Tony performed at our wedding recently as both MC & solo entertainer & he was AWESOME! Everyone at the wedding commented on how good he was. We can't thank him enough. He really made the night! He has a fantastic talent to get everyone in the mood for fun. He also has a great ability to "read the room" & provide exactly the right music for the crowd. If you want to lift your event from good to AMAZING, look no further, THIS IS YOUR GUY!
Mick and Leisa – May 2023
The dance floor was full all night - Tony really knows how to engage an audience
After 2 years of postponements and patience from Tony we eventually held our Conference last week. Tony was a professional and a pleasure to work with from the beginning and the energy his band brought to our Gala Dinner and Awards night was a highlight. The dance floor was full all night – Tony really knows how to engage an audience. The singing, laughing & dancing continued most of the night and all our delegates walked away talking about an amazing night.
Massive thank you Tony, you and the band played a huge part in making the night so memorable for us all. Hope we have the opportunity to work together again.
Cathy Evans, Eastonwealth – April 2023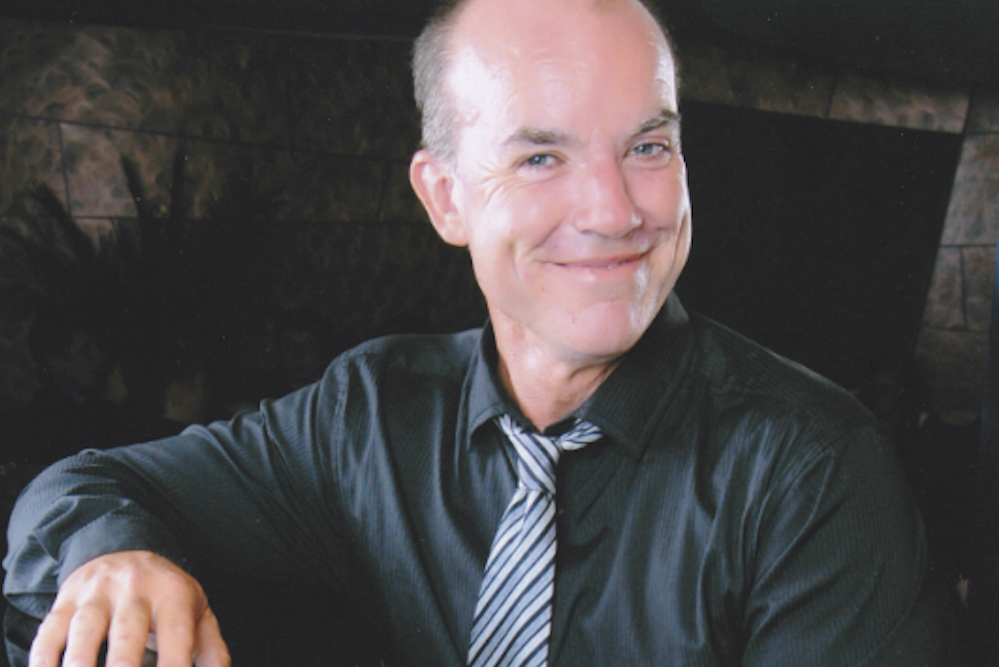 Conference Entertainment Management
Tony George Entertainment
For all occasions…
Need to book a band in Cairns or Port Douglas? Tony George Entertainment provides energetic and entertaining live cover band music and Master of Ceremonies (M.C) services to clients wanting to book a band throughout Australia and beyond. With over 20 years of extensive experience and versatility, booking our cover band can deliver musical performances that are specifically tailored to complement your event. Your special occasion is in good hands with us, as our main point of difference from our competitors, is that we are interactive with our audience when it is needed, and Tony acts as a professional M.C if you need, creating a wonderful fun atmosphere and fond memories of a fantastic night. With an M.B.A in leadership, Tony understands the vital importance of great communication, business practices and processes that assist you. Additionally, entertainment management services ranging from booking consultancy, advice and also being able to source and book other fantastic entertainment options for your conference, event or wedding, make Tony George Entertainment a one-stop shop for all of your entertainment needs.
Tony George Entertainment was also awarded the best wedding live band/entertainment in Queensland by the Australian Bridal Industry Academy at a Brisbane awards ceremony. Click here for a recent article regarding in the Cairns Post newspaper regarding Tony George Entertainment's win.
Tony George and his band of talented musicians believe in giving you a hassle free, easy going, professional service whilst delivering great live cover music with great sound, ingredients to guarantee a memorable occasion for everyone, whether your book a band in Cairns or Port Douglas for a gala dinner, awards night, conference welcome dinner, conference farewell dinner, corporate event, incentive group, wedding, party or function of an description.
Born and raised in Melbourne, Tony George is now one of Cairns, Port Douglas, Palm Cove, Mission Beach and Queensland's most popular musicians, entertainers and cover bands, performing not only locally but throughout Australia. So whether you're looking for the soft sounds of a solo singer guitarist for pre-dinner drinks, an entertainer for conference welcome music, or the more vibrant feel of a duo, trio or larger cover band, we cater for your needs. With a playlist that everybody knows and loves, and that special ability to read a crowd and connect with an audience, Tony George will always provide an easy-going, professional, interactive and memorable experience for all. From your first point of contact with me, I will provide you with a highly professional service that is second to none. Your event, function, conference or wedding is in the safest of hands with Tony George Entertainment. Just look at what our previous clients have said about us in the testimonials page!
If you have further questions at all, please contact Tony now or read our frequently asked questions section of this website. Band Live Music, Cover Band, Cover Bands, Musician, Musicians, Entertainer, Entertainers, Entertainment and Master of Ceremonies Services for Gala Dinners, Awards Nights, Events, Corporate Functions, Conferences, Incentive Groups, Weddings, Party, Parties and Special Occasions